Cancun
Cancun Overview
Cancun, located on the northeast coast of Quintana Roo state, southeastern Mexico, is the most important tourist destination in the country and one of the most visited worldwide. Its beaches, world renowned for its beauty, offering the possibility to practice various leisure and recreational activities
The nearby Riviera Maya offers attractions such as Playa del Carmen, Xcaret, Xel-Ha and the archaeological site of Tulum. The islands of Isla de Mujeres and Cozumel are both ideal destinations for snorkeling and scuba diving.

More information (Spanish only)
Weather
Cancun is generally warm and humid. The average annual temperature is 27°C (81°F) and the days are sunny most of the year. In December, the average temperature is 24°C  (75°F) and the nights may be cool.

More information (Spanish only)
Language
The official language in Mexico is Spanish, but English is widely spoken especially at tourist destinations.
Food
Both in Cancun's hotel area and downtown, you will find a large selection of restaurants offering a variety of cuisines, including Mexican and international cuisine, as well as fast food.
More information (Spanish only)
Currency
The official currency in Mexico is the Mexican peso ($ or MXN). The exchange rate fluctuates and is quoted daily. To learn more about the exchange rate:
More information (Spanish only)
In Mexico, banknotes are issued in the following denominations: $20.00, $50.00, $100.00, $200.00, $500.00 and $1,000.00. Coins are issued in: 10¢, 20¢, and 50¢, $1 MXN, $2 MXN, $5 MXN, $10 MXN and $20 MXN.

In accordance with the Mexican regulations in effect, all payments of goods and services (including hotels and restaurants) should be made in Mexican Pesos. It is advisable to exchange some cash upon your arrival, at the airport or hotel. Currency exchange will also be available at the bank located at the COP16/CMP6 venue.

International credit cards are accepted throughout the country. ATMs are located in all local bank branches and are linked to all major international banks. You can also find banking services at the COP16/CMP6 venue. For more information on the location of currency exchange sites in Cancun.
More information (Spanish only)
Tipping
It is customary to tip between 10% and 15% in restaurants. It is also customary to tip hotel staff, but there is no set rate for this.
Electricity
Voltage in Mexico is 110 volts. The plugs have two parallel flat prongs. In some places, three-pronged grounded plugs are used.
Time Zone
Most of Mexico, including Cancun, is in the GMT-6 time zone.
Making telephone calls
To make international phone calls from Cancun, dial: 00 + country code + area code + local number.The country code for Mexico is 52, and the area code for Cancun is 998.
Emergency
Emergency services in Cancun include civil protection agencies, police and fire stations, as well as public and private hospitals.
More information (Spanish only)

Information on the embassies and consulates accredited in Mexico
UNFCCC E-Newsletter

Cancun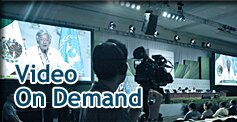 ---

Page 'Breadcrumb' Navigation:
Site 'Main' Navigation: